Divi Cake is a place to buy Divi theme products at discount price. Use a coupon code for an additional saving.
Divi Cake is the best marketplace to buy or sell the Divi Child themes, plugins and layouts. It carries hundreds of premium Divi products at unbeatable price. If you are a WordPress user who want to customize their divi theme or layout; then this is the place. No need to hire expensive agency or developers! Find everything related to Divi in a single online place. Best thing is that it won't break your budget.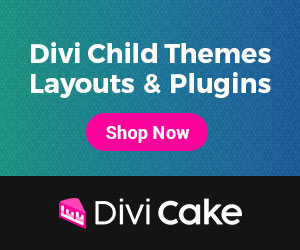 Divi Cake is an online platform that connects developers with potential buyers. A Divi is the most popular WordPress framework by Elegant Themes. With the help of Divi; you can make powerful and eye catching WordPress site. Due to it's advanced features; everybody like to have divi based site. However; not everybody can afford to hire developer to enhance their Divi based WP site. Fortunately; now you give fully custom look and feel to your blog or eStore without hiring experts.
Top rated Divi Cake Coupons and Codes
Divi Themes for $9.99 – Choose from hundreds of premium child theme for your Divi enabled blog/site at as low as $9.99 only. No any code needed.
Divi Plugin for $9.99 – Do you want to buy Addons and plugins as extensions of Divi. Go and order a plugin starting from $4.99 only. It adds entirely new functionalities to your existing site.
Layouts for $1.99 only – No need to spend your time in designing blog from scratch. Buy premade Divi layouts (page builders) starting from $1.99 only.
DIVICAKE – Copy and apply a code to get 30% discount on your any order. It is an old Black Friday promotion. It may not work. However; I added it for your reference. You can try it to see its still working or not.
Combo Offer – There are several combo packages of plugins and themes that save you up to 30% off the normal price.
Is It The Best Divi Theme Marketplace?
Based in California, US; a Divi Cake was started couple of years back by Domenic Maiocchi and Michael Salem. The Divi is a broad topic with huge community. If you are a Divi lover; then this is the place. If you are a developer; then it is a place to showcase your talent and earn some extra income. Being a WordPress user; you can find huge number of child themes, plugins and add-ons to enhance your blog functionalities.
The Divi Cake is a dedicated platform for a divi users by a Divi lovers. No need to hire a freelance developer or generic marketplace to resolve your Divi related issues. You can find everything from a single place only.
Why Should You Buy from the Divi Cake?
It provides hundreds of premium Divi products such as plugins, add-ons, layouts and child themes.
Their prices are highly competitive; so you get great product at lowest price. They give 100% satisfaction guarantee.
They are always looking new ideas; hence add new Divi items on daily basis.
They care your privacy and site security. All their products are developed by professional developer. It won't break your site's basic functionality.
Products and Pricing:
The Divi Cake is an online marketplace that carries wide range of Divi related products and services. You can order child themes, plugins and layout starting from $1.99 only. All their items are tested and rated high by users. You just download and install on your server to starting using it. It not only saves your time; but also money in hiring a personal developer.
The price of all their Divi services are extremely low. However; you can still try a Divi Cake coupon code to save up to 30% off. Please signup to join their Divi fan club. Get a frequent alert about ongoing promo code and deals; if any.
Originally posted 2019-02-01 10:30:40.