Ruesco Supplement is an online discount superstore. Score even great deal with our coupon code over there.
Ruesco Supplement is an American outlet that features top brand supplements and health products at affordable price. Basically; they have everything; what you want? Whether it is muscle building, energy boosting, dietary supplement or general health products; you can find almost everything in a single roof only. You can shop from their local store or an online portal as per your convenience. An user can browse their site by; either brand or a health category.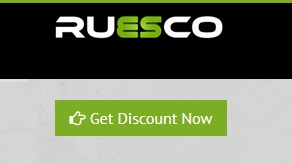 Unlike many other eCommerce platforms; the Ruesco carries the name brand and quality supplement only. It is an America's leading discount supplement superstore. You can purchase your favorite supplements without any prescription here. They carry thousands of over the counter health products. Don't get surprised; if you see name brand supplement at huge discount price. They partner with manufacturer and big brands to bring quality health products at lowest possible price. No need to visit local pharmacy; instead find your supplement from the Ruesco.
Top rated Ruesco Supplement Coupons and Codes
BHAVS5 or GraphEffect (100% Working!) – The code is exclusively available for our readers. Copy and paste it into your shopping cart to get 5% discount. No any special requirement or limitation here.
CHAIN – Buy a bottle of Hi-Tech Off the Chain Aminos and get another for absolutely FREE. You need to add two bottles in your cart to redeem this code.
B1G1 Free – Buy a bottle of Stimul8 Original Pre-workout powder and get one Pure Test or Max Pump for free. No need to use any bonus code here.
Free Shipping – Please make sure to spend $99 or more to get your entire order at Free domestic shipping. Any order below $99 will be charged flat $5.95 delivery fee.
Flat 40% Off – For a limited time only; enjoy whopping up to 40% discount on GAT Testrol Gold ES, MuscleMeds Glutamine, Real Food Egg White Crystals and many more items.
STEELDEAL or TWEETATMEBRO – Paste any of these codes at checkout page to save 10% off on regular price items. Both of these are bit old promotion; so please better to check those first to avoid any post confusion.
Is It Best Place To Buy Supplements?
Ruesco is the Manville, NJ based supplement superstore. It was founded couple of years back by health expert and passionate businessmen. Today; It serves thousands of users per year. In fact; It is not only available to NJ; but they are now national brand. You can visit their official site and shop any type of supplements at unbeatable price. They carry almost everything from vitamins to proteins and amino acids to energy drinks. Some of the big brands are; BlackMarket, GAT Spot, Dymatize, Labrada, Optimum Nutrition, Blackstone Labs and Redcon1.
The Ruesco supplement offers the limited 30 days return policy. You can return any unopened, sealed and fresh items back for a full refund within 30 days from the date of purchase. The homepage lets you buy top selling and newly released health products. Alternatively; you can try their fast search section to find your supplements.
Products and Pricing
Ruesco literally carries thousands of supplements from hundreds of brand. Whether you want Mass Gainer, Creatine, Pre-Workout, Fat Burner, Meal Replacement, Digestion or shakers; they carry almost everything. Please tweet their store with your friends to get an unique Ruesco Supplement coupon code. The code and discount value is totally random. It could be free shipping or even 40% off. Alternatively; you can try my exclusive code for 5% discount for a sure.
Ruesco host an attractive rewards program. An user can earn Ruesco Points (RP) for various actions and task. Earn RP on newsletter signup and every dollar you spent. You can redeem your 200 points into $5 off promo code. On a positive note; they allow stacking such code with free shipping and other promotion.
Originally posted 2018-11-07 15:30:20.